Sulfur Free Paper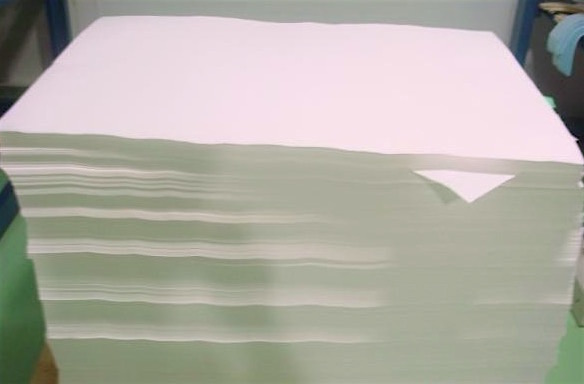 Sulfur-free paper is a special paper used in PCB silver process for printed circuit board manufacturers. To avoid chemical reactions between silver and sulfur in the air.The function is to avoid the chemical reaction between the silver in the electroplated finished product and the sulfur in the air, as the chemical reaction can make the product turn into yellow and caused by the defect.The operator should pack the finished electroplating product as soon as possible with suffer free paper ,further more they should wear professional gloves and product electro surface can not be touched.
CAUTIONS:
Sulfur-free paper is a special paper for PCB surface treatment process. It is stored in a cool and ventilated warehouse. Should be stacked flatly, avoiding direct sunlight, away from fire and water sources, no close to high temperature, moisture environment, and avoid to contacting with liquids (especially acids and bases)!
USAGE:
Mainly used in silver-plated packaging, such as printed circuit boards,hardware, food protection products
SPECIFICATIONS:
Gram weight:60g,70g,80g
Standard size:787*1092mm
Maximum size:898*1194mm
STORAGE CONDITIONS AND SHELF LIFE:
Store in a dry clean warehouse at 18 ° C ~ 25 ° C, away from fire, water and direct sunlight, sealed packaging, shelf life is one year.
PRODUCT TECHNICAL SPECIFICATIONS:
1, sulfur dioxide ≤ 50ppm
2, adhesive tape test: no lint on the surface
KEY PARAMETERS AND KEY PARAMETERS OF INSPECTION STANDARDS:
Standard inspection test method,:the surface appearance is clean, the visually soluble sulfur is less than 500PPM, the EDS test weight is 60g/M2 +/-5%, take 10CM*10CM product as sample, using the precision analytical balance to test the weight,calculate again.